Ducktail Hacker Team Evolves, Targets Facebook Organization Accounts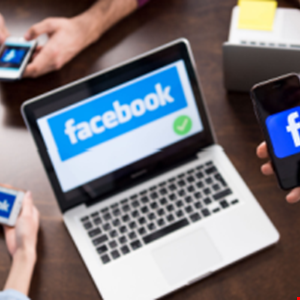 A Vietnam-centered hacking procedure dubbed "Ducktail" is concentrating on individuals and organizations working on Facebook's Adverts and Small business platform.
Safety researchers at WithSecure found out the marketing campaign previously this calendar year and explained new developments in an advisory published earlier nowadays.
"We really don't see any signs of Ducktail slowing down shortly, but rather see them evolve fast in the facial area of operational setbacks," commented WithSecure researcher Mohammad Kazem Hassan Nejad.
"Up to this position, the operational group at the rear of Ducktail was seemingly smaller, but that has improved."
In point, modern Ducktail activity noticed since early September showcased new avenues to spear-phish targets, such as WhatsApp.
WithSecure has also mentioned modifications to malware attributes with a much more strong process to acquiring attacker-managed e mail addresses, as effectively as making the malware glimpse a lot more respectable by exhibiting dummy paperwork and movie files upon launch.
Additional, Ducktail has been conducting state-of-the-art and continuous protection evasion attempts by changing file structure and compilation and countersigning certificates.
The team would have also invested in source enhancement and operational enlargement by location up other faux firms in Vietnam and onboarding affiliates into the procedure.
"Ransomware attacks get a whole lot of awareness, but threats these types of as Ducktail can induce substantial fiscal and branding damage and should not be ignored," defined Paolo Palumbo, vice president of WithSecure.
"With the amplified activity, new affiliates, and faux firms, we assume an boost in Ducktail similar incidents for the foreseeable upcoming."
To protect against this and similar campaigns, WithSecure scientists have encouraged companies ensure their personnel have individual accounts for particular and organization needs.
"Working with the exact methods for both private and small business can be fairly problematic," said WithSecure's global head of incident response John Rogers.
"For illustration, investigating a feasible Ducktail incident may well require logs about an individual's Facebook history, which can have several unanticipated operational, ethical, and lawful implications. It's an situation that problems corporations and their workers, so they equally require to recognize the challenges in these situations."
Additional guidelines to protect towards Ducktail attacks are accessible in the WithSecure advisory. Its publication arrives weeks after a report by Lookout recommended cell-primarily based credential theft assaults from federal federal government workers elevated by 47% from 2020 to 2021.